Up until now, we've heard only from the fathers who have attended our Passage to Manhood Camp. Below, Sebastián Muñoz shares the experience he and his father had at our camp, and we believe you will be blessed by this son's account of their journey.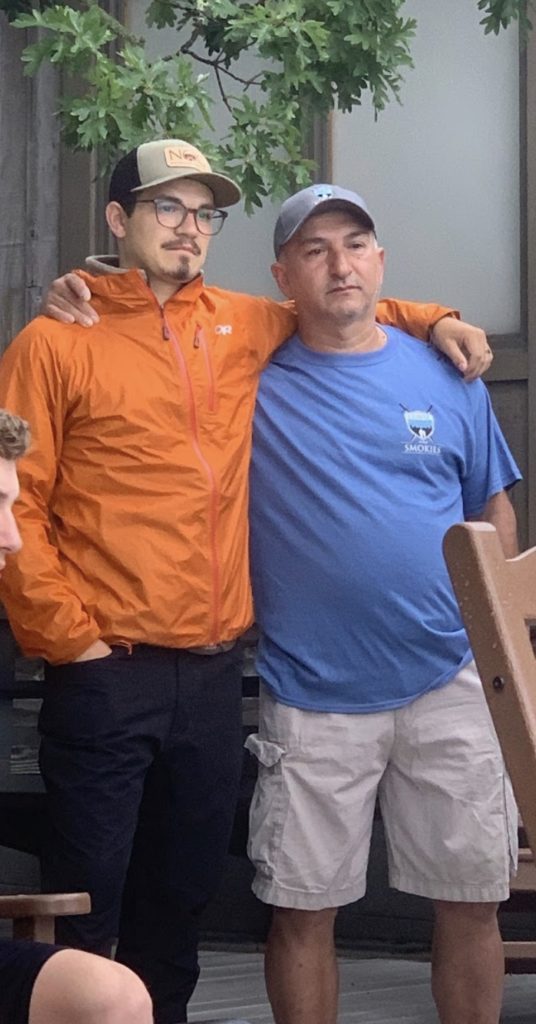 Sebastián Muñoz had gotten married and was finishing college when he and his dad John signed up to come to Passage to Manhood Camp. Both men were interested in attending the camp, and Sebastián recalls being elated to have a one-on-one trip with his dad, as he felt the two very much needed time alone.
Sebastián was not only looking forward to spending fun time with his father, but he also had some specific things he wanted to learn from his dad, such as how his father had learned to become a father. Sure enough, on the last day of camp, the two had a lengthy discussion about John's childhood and struggles—things Sebastián hadn't known about his father.
The bonding between father and son didn't stop at camp either. "Little moments of spending intentional time with my father became more and more frequent," Sebastián expresses with gratitude. "Despite how far along in your relationship you are with your father, the Lord never ceases to find a small window of opportunity to make up for time lost in your relationship."
Sebastián and John's experience illustrates the breadth of father-son relationships that can be positively affected by Passage to Manhood Camp. Even fathers and sons who no longer live together can find new patterns and areas of growth.
"Christ in the Smokies helped accelerate my father's growth as a man with two children now out of the house," Sebastián explains. "He was able to really capture the essence of how to remain an active father even though his two sons are no longer living with him day to day."