Along with many others, Mike Haddorff had been influenced by the Robert Lewis video series Men's Fraternity: The Quest for Authentic Manhood. In 2005, Mike and his oldest son Joel attended Christ in the Tetons, a father-son adventure camp based on Robert's teaching in his book Raising a Modern-Day Knight. This experience dramatically influenced Mike. A teaming agreement with Christ in the Tetons was formed under the banner Adventures for Life, and Christ in the Rockies was born. To this day, Mike attributes the genetics of Christ in the Rockies to Robert's teaching regarding manhood and the raising of modern-day knights. Christ in the Rockies has been hosting Passage to Manhood camps since 2007 and added additional camps over the years. Click here to see all camps.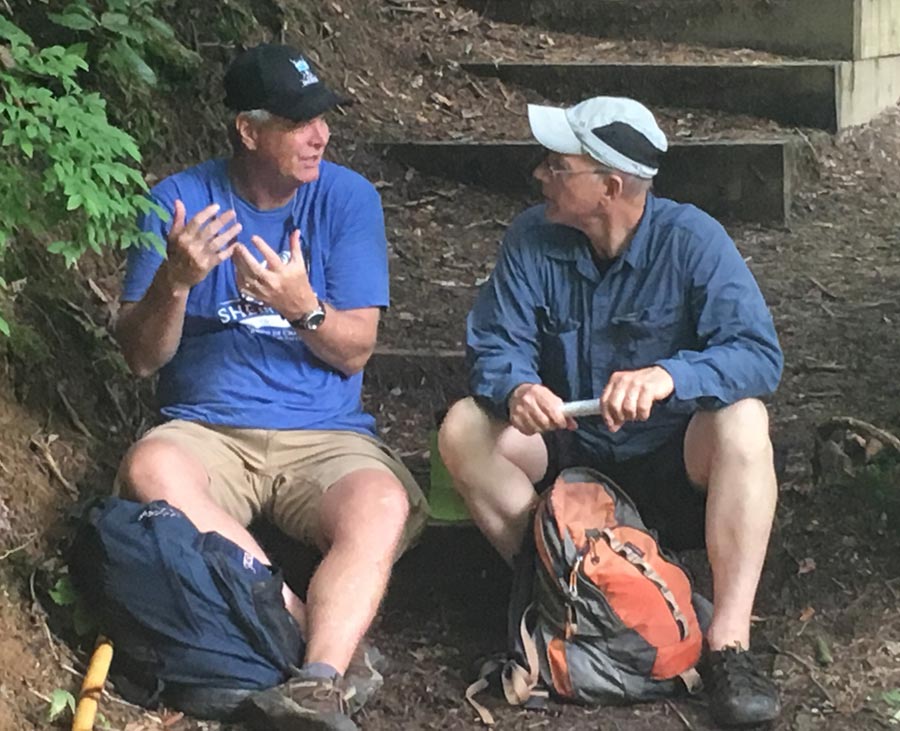 Our Story
Some of Tim Strickland's earliest memories were of times he spent on the baseball or football field with his dad coaching his teams. The impact of a close relationship with his father and of being part of a team helped shape the way he looked at life. When he himself became a father, the calling to men's ministry was undeniable, although it would begin with coaching his son and other boys just as his dad had done with him. In 2015, Tim and his son Taylor were invited to and attended Christ in the Rockies.
Sharing that special time with his son and seeing how it was impacting other fathers and sons, Tim began talks with Mike Haddorff about bringing Christ in the Rockies to the Smoky Mountains so more fathers and sons could share in the experience. In 2016, a tragic accident claimed Taylor's life, and while the Lord had been leading Tim to pursue Christ in the Smokies, he and his wife Toni knew the time had come. Christ in the Smokies held its first camp in 2018 and continues to do so each summer, with the love and support of Mike Haddorff and all the good men at Christ in the Rockies who have forged the way.
Check out Christ in the Smokies, Christ in the Rockies and Christ in the Ozarks adventures for this summer.
Christ in the Smokies / Christ in the Rockies / Christ in the Ozarks is a tax-exempt organization governed by a board of directors and operated by its executive director. The focus is to provide a Christian-based rite-of-passage experience for young men, equipping them to live out an authentic and noble life. With fathers present and within the context of other men, this objective is accomplished through annual summer adventure camp offerings.