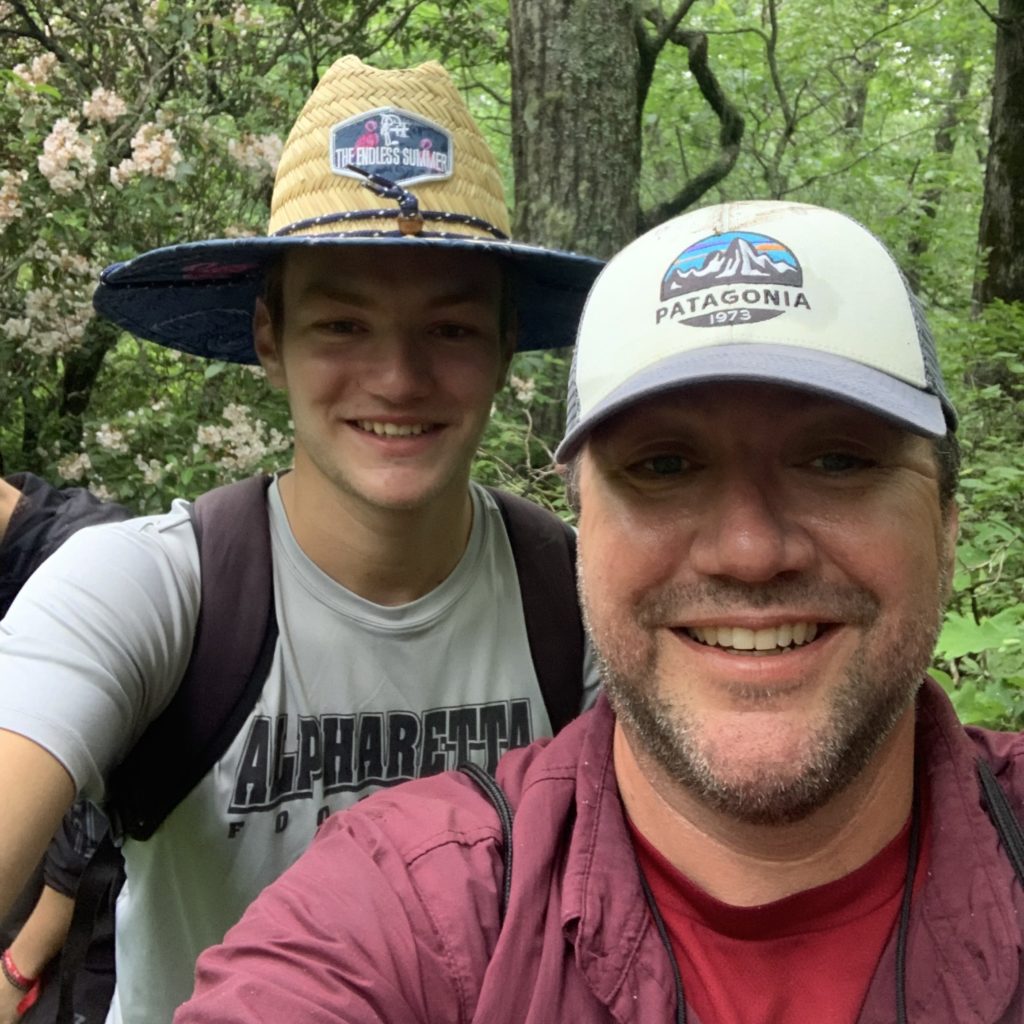 When Will and I headed out for Christ in the Smokies, he was just three months away from heading to Alabama to attend Birmingham Southern College on an academic and athletic scholarship. I was over five years removed from a divorce and had been remarried for a year, and I had also recently changed jobs after 25 years. I tried to use the shutdown during the pandemic to catch up on what I felt was four or five years of very surface conversations with Will since the divorce.
Will initially came to me with the idea of us attending the camp and said he wasn't even sure if I would be interested. I didn't flinch. It was exactly what I was looking for actually. I just didn't know it yet. God is a little crazy like that sometimes.
I felt a lot before we left for camp—anxious, curious, nervous, excited—but we were both in a positive mindset. We literally took the approach that we will get out of this what we put into it, so lets, "get after it." And sure enough, it was such a fulfilling experience. I felt humbled, grateful and just eager to continue to get to know my boy—the way I envisioned when I held him as a baby.
I had a lot of takeaways from our time at camp. Oftentimes, when there is a breakdown in communication, negativity is quick to fill the void. God can do amazing things when we leave our egos at the door, take all that luggage in the basement and address it, and move it out. It is never too late. And finally, to be given the opportunity to pray over my son, with 22 other brothers fighting the fight with me for their sons, was a powerful gift.
Will and I communicated a lot during the years after my divorce because I forced the issue and was not about to let our relationship grow cold. I just didn't have the tools to dig into the heart of the matter. I tell people all the time that even if God decided I needed to get hit by a bus and come home, at least my son and I are completely caught up, and we know how much we mean to one another. There is no price that can be placed on the gift that Will and I left with the day we left camp.
Our time at camp was a complete blessing. I honestly thought and still think it is God doing His work. It does not matter where you are with your relationship with Jesus Christ or your son, there is no better investment in time and resources than investing in your relationship with your heavenly Father and, of course, your son. Christ in the Smokies literally changed our lives. That is not an overstatement; it's simply a fact.