My good friend Ryan's dad, Tim FitzGerald*, asked me if I would like to go with my dad, and I believe God led me to accept. My dad and I have always had a good relationship, so I thought maybe it wasn't necessary. However, I always try to say yes to any opportunity that might get me closer to my Heavenly Father and earthly father. My dad and I had always been close in a sense, but looking back on it, it was probably more surface level. I think we both always wanted to go deeper, but we might not have known how. 
We had a lot of uncertainty before we came to CITS. We both did not really know what to expect, and I think we were both nervous. We were excited to get to know each other better, but thought that maybe we didn't need someone else or a camp for that to happen. But we soon learned that although we could do it ourselves, the intentionality and design of the camp created conversations we would not have had otherwise.
The relationships that we formed with the other camp members were special ones. Being able to unplug and dive deep into God's word together, as well as the planned activities, helped create a quick bond between the other fathers, sons, and volunteers. My dad and I knew more about each other than we ever thought we would as we left camp that day. Not just surface level knowledge, but about what drives us, why we are the way we are, and how to communicate all of that going forward. It was bittersweet. I, for one, did not want to leave.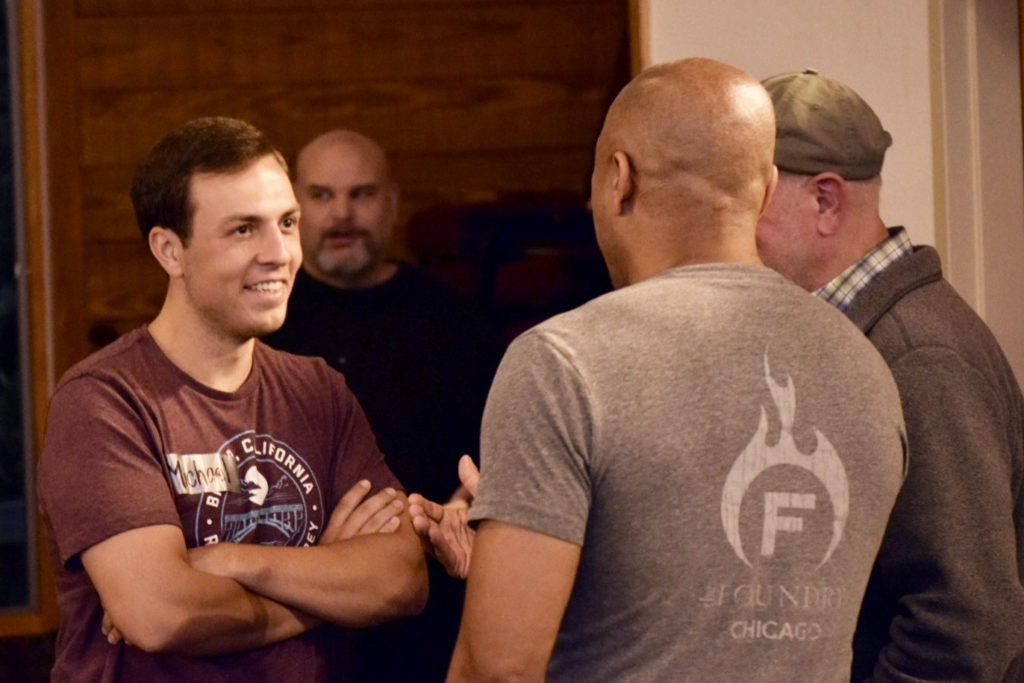 Since CITS, my dad and I have been able to have more honest conversations with each other. We are able to hold each other accountable, and our relationship has deepened. CITS helped us get there, and once you reach that level, it is much easier to stay there!
The lessons I learned at CITS will stay with me forever. The most impactful thing I learned was the power of vulnerability. Men are conditioned to keep things in, or to try and solve everything ourselves. We also always try to show the best version of ourselves. My time at camp taught me the power of being authentic and letting people know your struggles. Sharing successes builds walls, while sharing weaknesses builds bridges. I think we, as a group and as a father and son, were able to build many bridges that week. The weight that leaves your shoulders when you realize you don't have to be perfect is life changing.
The second biggest takeaway I had was that we are all God's children. My dad may be my dad here on earth, but we are all the Father's sons. Realizing this helped my dad and I be able to think through things together and become brothers in Christ. This transformation from the typical father-son dynamic to more of a brotherly love dynamic allowed us to work on our faith journey side by side. It also allowed us to have conversations as equals. My dad will always be my dad (and hero), but I think our relationship changed to be less vertical and more horizontal. We arrived as father and son, and we left as friends.
*Knowing more about Ryan will help you understand why the relationship Michael has with Tim and Jean FitzGerald has played a significant role in his life.  Learn more here.